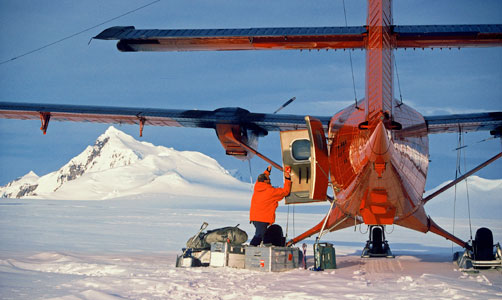 With a fuselage life limit of 66,000 hours and 132,000 cycles, and a wing spar life of 33,000 hours and 66,000 cycles, the Twin Otter is a rugged and long-lasting addition to your operation. An icon in the Canadian aerospace community, records indicate over 430 of the original 844 de Havilland Twin Otters are still in use today, a testament to the durability.
Able to take on the the toughest climates, the Twin Otter is trusted in some of the most extreme places on Earth. From shuttling researchers to Antarctica to providing medevac in the jungles of South America, the Twin Otter can handle the unique challenges you face. In 2016, the Twin Otter was chosen as the only aircraft capable of evacuating two workers in need of urgent medical care from the South Pole in -60°C conditions, proof of the reliability and resilience you can expect from the Twin Otter. 
The all new Twin Otter Series 400 is in operation in 30 countries on six continents, helping operators succeed in rugged environments and remote regions. Tell us your mission and we'll help you spec a Twin Otter for your needs, or download the Options Guide today and take a look for yourself.