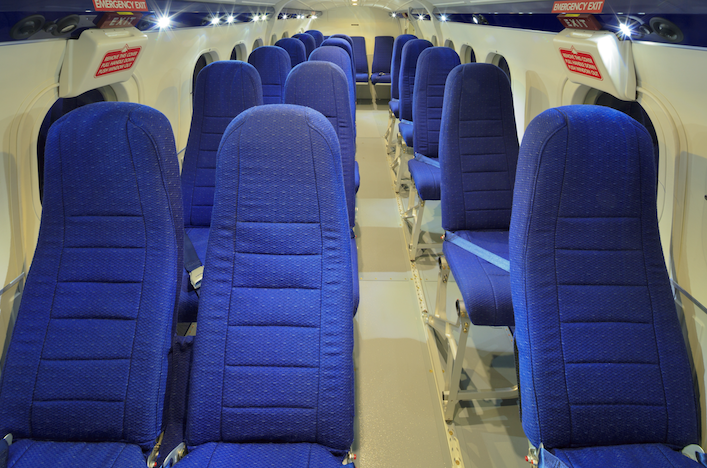 The Twin Otter's interior is built for flexibility - seats can be easily removed to create additional room for cargo without the need for specialized technical help. The vacated seat rails can also accommodate a cargo net for loose equipment. This versatility allows the Twin Otter interior to be quickly reconfigured by any Twin Otter operator, ensuring quick turnaround time. We also offer a number of passenger cabin configurations, from the standard 19-seat passenger arrangement, to an 8-seat "Executive" option, and a specialized interior for parachuting. 
With a useful cabin volume of 384 cu.ft, the Twin Otter is an excellent cargo aircraft and seaplane, and with its combi capabilities it stands out among utility aircraft as one of the most flexible and versatile around. Throw in the amphibious aircraft capabilities, and it's no wonder the Twin Otter Series 400 is in operation in 30 countries on six continents, helping operators succeed, whatever their mission. 
Want to see what it might feel like to be on-board Viking's Twin Otter? Take a virtual tour.