A complete training package for both pilots and mechanics is available for DHC-6 Twin Otter and Viking Amphibious Aircraft through a combination of courses offered by Viking and Pacific Sky Aviation (Viking's sister-company).
Pacific Sky Aviation
Based in Calgary Alberta, Pacific Sky Aviation specializes in Pilot and Maintenance training for Viking Twin Otter and Canadair Amphibious Aircraft (CL-215, CL-215T, CL-415, CL-415EAF). As a sister-company to Viking, Pacific Sky also provides in-country Twin Otter and Canadair Amphibious Aircraft pilot training.
In addition, Pacific Sky offers consulting though its network of industry experts for:
Supplemental Practical Training
Supplemental Theoretical Training
Training Systems, Procedures & Policies
Twin Otter and CL-415 Level "D" Full-Flight Simulator
Located at Viking's final aircraft assembly facility at the Calgary International Airport, Pacific Sky Aviation operates a Twin Otter Level "D" Full-Flight Simulator. Calgary offers convenient flight connections for international customers travelling from Asia, Europe and the Americas. Contact Pacific Sky Aviation for more information.
Additionally, Pacific Sky offers Level "D" Full-Flight Simulator type training for the CL-415 in partnership with Ansett Aviation at Malpensa Airport in Milan, Italy. 
Initial and Recurrent Type Training for Pilots
The aim of the pilot type training course is to train students in full accordance with regulations to the level of proficiency required to fly the aircraft as a member of the operational crew.
Initial and recurrent training provides pilots with the necessary instruction during the flight training curriculum to understand aircraft systems, operate the individual system controls, and integrate aircraft systems with operational procedures.
Initial type training is available for Viking Twin Otter and Canadair Amphibious Aircraft (CL-215, CL-215T, CL-415, CL-415EAF).
Differences Training for Pilots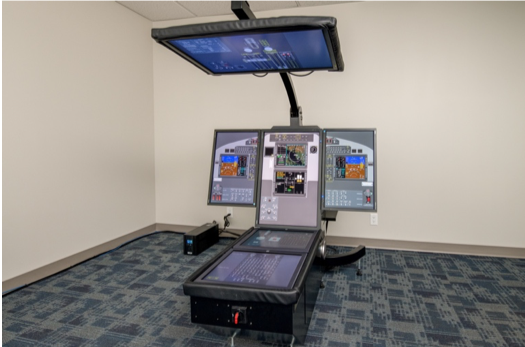 The aim of differences training is to teach the applicant to perform flight duties on both legacy De Havilland and Viking Series 400 Twin Otter aircraft equipped with a modern avionics package. Pacific Sky also offers training for pilots transitioning from legacy De Havilland Series 300 Twin Otters to the Viking Series 400.
In addition, Pacific Sky offers training for pilots operating Canadair Amphibious Aircraft equipped with the Collins Aerospace Pro Line Fusion® integrated avionics suite featuring 3-screen LCD displays.
Other Types of Specialty Training Available for Pilots
Type Rating Instructor
Phase 2 Avionics Upgrade (Twin Otter Series 400)
Pilot Upgrade
Enhanced Ground Handling (Twin Otter)
Supplement 40 Reduced Ground Roll (Twin Otter)
Supplement 37 Enhanced Performance (Twin Otter Series 400)
Wipline 13000 Amphibious Floats (Second-in-Command Training Only)
Maintenance Training
Pacific Sky operates a Transport Canada Approved Training Organization (ATO) for Aircraft Maintenance Engineer (AME) licensing and training for Canadair Amphibious Aircraft, including the CL- 215, CL-215T, and CL-415.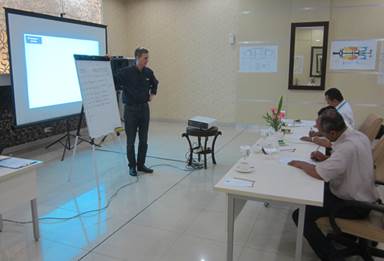 Amphibious Maintenance training is designed to meet the training requirements for a fully qualified and experienced Aircraft Maintenance Engineer who has limited or no experience maintaining a Canadair Amphibious Aircraft. The course includes component location, normal operation, inspection, service and repair of aircraft systems. Special emphasis is placed on troubleshooting, adjustment and rigging procedures of the more complex systems.
Viking is an EASA Approved Part 147 Training Organization for B1 and B2 maintenance technicians. Viking offers both initial DHC-6 Maintenance Training and Series 400 Differences Training. Our highly trained maintenance instructors can provide all the necessary knowledge and skills to enable the Twin Otter technicians to maintain, inspect, troubleshoot, and repair the airframe, engine and avionics systems in the DHC-6 Series 400 aircraft.
Contact Us
For all inquiries, including requests for pricing, please contact: